Thanks for printing! Don't forget to come back to Zerorez Toledo for fresh content!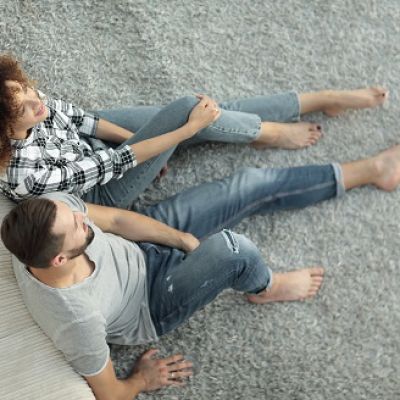 We're Open!

Zerorez is classified as an essential business since we help fight against the spread of germs and viruses through our unique cleaning. We can sanitize and apply disinfectant to living surfaces as well.

As residents of the Toledo & Southeast Michigan area, we are all experiencing unprecedented times. At Zerorez, we too are impacted, and can help with this challenge. Learn what the CDC recommends for cleaning your home and carpet.
Learn More
A Clean Home is a
Healthy Home.
Zerorez has been lab-tested and proven to clean at the highest levels possible. No other cleaning method out cleans Zerorez.

Our Commitment to you:
1. We will wear gloves and shoe covers in the home
2. We are disinfecting our equipment in between every job
3. We are exercising social distancing and adhering to CDC best practices regarding sick employees
Powered Water® & Patented Technology
Soap is the Enemy of Clean
Soap is the enemy of a truly clean Ohio home- because it won't leave. Have you noticed spots that seem to return after cleaning, worse than before? Is there a grungy film on your tile or granite? Are your rugs stiff and crunchy? Life is too short to be held back by soap residues.

Outdated Cleaning Systems aren't sufficient
Most carpet cleaning companies in Boise use outdated technology that hasn't changed in 80 years. Their equipment and chemicals leave behind dirt, water, and worst of all, chemicals in your carpet, making them sticky, crunchy, and smelly.

We Don't Just Care About Your Carpet, we care about YOU
Helping you have the cleanest home or office in Toledo is our mission. We not only help your home look and feel its best, but we improve your and your family's health through our patented Powered Water® cleaning process.

Platinum Certified by the Carpet and Rug Institute
Not only is this the highest approval rating possible from the Carpet and Rug Institute, Zerorez® is rated the #1 cleaning process in the nation by an independent testing laboratory. When we clean, there is Nothing But Clean™ left behind.

No harsh chemicals means Pure Safety for your family and pets.
Since Powered Water® doesn't use any harsh chemical additives, your surfaces are perfectly safe for your family and pets, no matter how small.
Welcome to Zerorez® Toledo
We specialize in carpet, tile, upholstery, area rug, hard surface, pet treatment, and mattress cleaning for homes and businesses in Toledo and the surrounding area. Using our patented zr process™ with Powered Water®, Zerorez® provides an eco-friendly clean that leaves no smell. A green clean that can't be beat and is safe for kids and pets. No soaps and harsh chemicals are used than can attract dirt for a shorter and potentially damaging clean. Green clean also means a longer clean. Our trained technicians are certified and provide great customer service. Zerorez®, The Right Way to Clean®!

What Toledo is saying about Zerorez
Zerorez Toledo
PO Box 639 New Boston, MI 48164
Varied
WOW!
Friendly and helpful owner and technicians. Easy booking. Had tile (WOW!), carpets and stairs done, along with couch/love seat with protectant. I didn't have pet messes, but I have 4 kids and I didn't even recognize the stairs or bathroom tile/grout when they were done. So happy - having them come back to do the hardwood floors in a couple weeks! - Talese Yensch
Anonymous
Zerorez Toledo
PO Box 639 New Boston, MI 48164
Varied
Carpets and Couch Look Fantastic!
The technician that came to my home was professional and very personable. His work was very thorough and my carpets and couch look fantastic! - Nicole Whitaker
Anonymous
Zerorez Toledo
PO Box 639 New Boston, MI 48164
Varied
My carpets look and smells fabulous!
What a great experience! From all the info given and my questions answered, and booking done w/ Lindsay, to Cody the tech who was extremely polite and professional. I highly recommend this company for your carpets to be cleaned ! My carpets look and smells fabulous! - Kelly Heck

Anonymous